Crafting Engaging and Intuitive Website Designs
Empower Your Online Presence with a Stunning Website that Delivers Results
Let's face it, in this day and age, if you want your business to succeed, you need to have a killer website. It's not enough to rely on word-of-mouth recommendations or traditional advertising methods like billboards and print ads. You need to be where your potential customers are, and that's online. Just take a look around you – everyone is glued to their screens, whether it's their phone, tablet, or laptop. And that's where digital marketing comes in. It's a proven method for getting your brand in front of the right people at the right time, and it's a game-changer for small businesses.
So, if you're ready to take your business to the next level and get noticed by your target audience, it's time to invest in a website and a damn good marketing team that knows how to make your brand shine. Trust us. It's worth it.
Having a website can be a game-changer for your business. It's not just a fancy decoration – it can be your secret weapon for attracting new customers and growing your brand. Your website is like your digital storefront, open 24/7 for anyone to walk in and browse your offerings. You can use it to showcase your products or services, highlight your unique selling proposition, and build credibility with your target audience.
Plus, with features like online booking, e-commerce, and customer reviews, your website can help streamline your business operations and increase revenue. Just imagine – someone googles "best [insert your business type here] in town," and your website pops up at the top of the search results. They click through, like what they see, and book an appointment or make a purchase right then and there. That's the power of a damn good website.
We have a process for you and this is what it looks like:
Keyword Analysis & Strategy
Design Ideas
Integration
Content Strategy & Optimization
Final Edits and Delivery
Benefits for your business
Increases brand awareness
Support for the formation of the company's image or brand using the multimedia capabilities of social networking
Content quality control allows you to get feedback from potential and real customers to improve the quality of services
Increases audience loyalty
Formation of user confidence in the brand, product, company, achieved through the interaction within the social network
Base of potential customers
Allows you to build a base of potential customers for further conversion into real customers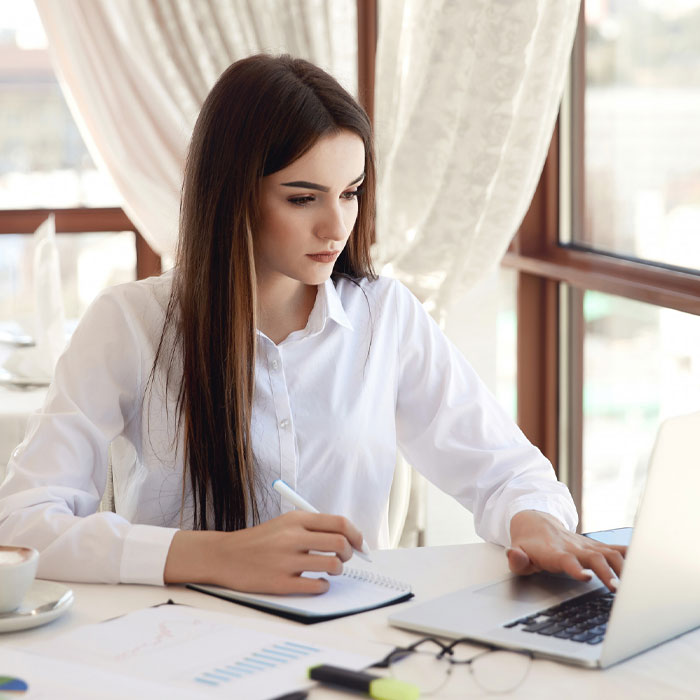 WEBSITE SERVICES
We have been designing tailor-made websites for businesses in the Austin area for nearly twenty years now. Our web development team operates locally, which means we are able to provide you with:
Exceptional customer service
Quick response times
Outstanding outcomes
We are committed to helping you achieve success, and we understand that your website is a reflection of your identity. That is why we take great care in creating a website that embodies your values and unique qualities.
WEBSITES FOR YOUR NEEDS
At Damn Good Marketing, we take pride in crafting custom websites that load quickly, look stunning on any device, and offer an unparalleled user experience. We understand that a website is only useful if it's optimized for search engines. That's why we offer expert search engine optimization services to ensure that your website ranks high on Google and attracts the right kind of traffic. We don't believe in building a website just for robots – we prioritize the user experience above all else. Our talented web developers know exactly how to strike the perfect balance between optimizing your website for search engines and creating a website that is user-friendly and easy to navigate.
Our websites are designed to load quickly and look great on any size screen – whether it's a desktop, tablet, or mobile device. And, unlike those one-size-fits-all website templates, our custom website designs are tailored to your unique vision and customized for your online goals. So, if you want a website that is fast, beautiful, and tailored to your needs, you've come to the right place.
Damn Good Marketing should be called Damn Amazing Marketing! Karissa's SEO strategies are off the charts, bringing in leads much earlier than expected. And not only leads, but HIGH QUALITY leads that I was looking for. Her and her team also did an amazing job with my website build making my vision truly come to life. She went above and beyond for my business and I guarantee she will do the same for anyone needing some help growing their business since that's the person she really is. It's hard to find a business who genuinely cares for your success like Damn Good Marketing. Karissa even gave me tips and tricks for social media marketing when that was something I didn't even consider.
Karissa, the Owner of Damn Good Marketing in Texas, is an Expert in digital marketing. You can tell she has a true passion for helping business owners grow their brands and is excellent in what she does. I look forward to continuing our work together!
I can't say enough about Karissa and her team at Damn Good Marketing. I've only been working with them for a couple of weeks, but the diligence they've shown in doing the research, letting me know where my company's website can improve and creating content and ads has been nothing short of stellar! Their experience definitely shows and I can't wait to see many benefits that working with them will bring to my business. Thank you so much!