Google Ads For Small Business
Best practices of Pay Per Click Management for your needs
We provide high quality services of Content Marketing. It's include:
Keyword Analysis & Strategy
Website Architecture Optimization
Code Optimization
Content Strategy & Optimization
Infographic Creation
Every year companies are funneling billions of dollars into online advertising and marketing. Likewise, trends and data indicate that digital marketing will only continue to grow and play a key role in the advertisement industry. If you want your business to succeed both online and off, it is imperative that you position yourself appropriately using digital marketing. As far as marketing agencies are concerned, Damn Good Marketing is your top-choice for Google Advertisement creation.
We recognize that every client that comes to us has a unique reason for wanting to grow their online influence. Part of what makes Damn Good Marketing such a viable option for business partnership is our ability to understand our customers' needs and overall bottom lines. Our ability to extract this information helps us on all fronts, particularly when dealing with Google Advertisements.
Damn Good Marketing seeks to understand your business in every conceivable way. Meaning, we can decipher the right volume of advertisements for your business based on refined data and analytics. We recommend Google Advertisements for nearly all of our clients, however, we take the extra time to decipher the best volume for these ads.
Benefits for your business
Increases brand awareness
Support for the formation of the company's image or brand using the multimedia capabilities of social networking
SMO allows you to get feedback from potential and real customers to improve the quality of services
Increases audience loyalty
Formation of user confidence in the brand, product, company, achieved through the interaction within the social network
Base of potential customers
SMO allows you to build a base of potential customers for further conversion into real customers
Research of Social Networks
Launch of advertising campaign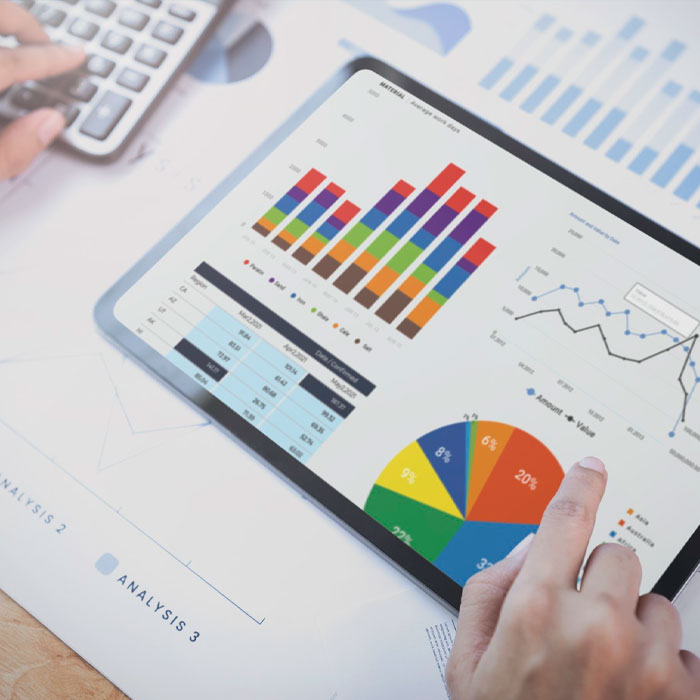 PPC ADS
Google Advertisements are extremely advantageous for businesses looking to heighten exposure and visibility. Like social media marketing companies can highly benefit from investing in Google ads. The volume of searches that takes place on Google every single day is staggering. In fact, you probably find yourself turning to Google several times a day. Much of the world's happenings are now taking place on the digital stage. If you haven't considered using Google advertisements in any capacity, you are already a step behind. At Damn Good Marketing we do all the heavy lifting for you.
We've put in extensive research into understanding how these search engines operate and the best way to procure ads for optimal visibility. Google does an excellent job of targeting your prospective clients based on location, which is precisely part of what we aim to do. If the size of searches alone isn't convincing, the data shows businesses that add Google Advertisements into their digital business model have the best monetary returns.
MARKETING AGENCIES
Understandably, clients may wonder why they should enlist marketing agencies to manage Google advertisements for them. This is a fair enough question that we can answer for you by discussing Google as a juggernaut and the evidence we use to guide our procurement of ads. For starters, Google has largely changed the way that we receive information. In particular, we trust Google to give us the best and most relevant results based on our search criteria. Google will generate an itemized list of results that are pre-ranked based on pre-established points of reference. Therefore, if Google Ads shows your business with top billing, many consumers will subconsciously verify the legitimacy of your company.
Furthermore, Damn Good Marketing has conducted the necessary research to provide us with critical information for advertisement development. When rendered correctly, these advertisements can directly influence prospective customers to visit your establishment. These temporary and small gains might not seem valuable in an immediate sense, but over time you aim to build brand recognition and a sturdy foundation thanks to Google Ads. As always, our search engine marketing team is available for at-length discussions regarding any service we provide.
We worked many-many time and got perfect result!
Work with us and get leadership!
We worked many-many time and got perfect result! Work with us and getting leadership!
Karissa is so amazing! She really knows her stuff about website design, SEO, ads, keywords, and can even set up automations for you! She will definitely help your business get noticed and boost your online presence! If you are a small business owner you NEED to schedule a consultation with her! Highly recommend.
Shea James
April 27, 2023
Damn Good Marketing is a phenomenal way to grow your business. Karissa is AMAZING! So kind and so knowledgeable. She stays up to date on relevant information and does a great job making your goals a reality.
Marcel Colburn
April 19, 2023
Damn Good Marketing does incredible work, from their websites to their digital marketing services. The support they provide is exactly what small business owners need in order to succeed in the digital marketing space. Highly recommended!
Jon Martin
February 15, 2023
As a new business owner in the Austin area, Karissa @Damn Good Marketing reviewed my website and provided me valuable feedback via a personalized video with step-by-step actions I could take to reach more clients. Damn Good Marketing is second to none when it comes to everything Digital Marketing and Customer Service. They truly live up to their name.
Neslie Ethridge
February 11, 2023
Karissa knows digital marketing! I know several business owners who she has taken to the next level with their online presence .She customizes a digital marketing plan specific to the needs and goals of the business owner. If you want your business to capture the perfect online customer, give Karissa a call. She will work tirelessly to build a plan that will show the world who you are and why they can't afford not to do business with uou!
Nan Grimm
February 10, 2023
Absolutely amazing. I love everything they've done for me and my business. Karissa is the best, hands down, and knows how to help you get your business off the ground through proper marketing strategies.
Katherine Marshall
January 14, 2023
Karissa, the Owner of Damn Good Marketing in Texas, is an Expert in digital marketing. You can tell she has a true passion for helping business owners grow their brands and is excellent in what she does. I look forward to continuing our work together!
Ally Stevens
October 10, 2022
I want to first say that Damn Good Marketing is the best place to go for any marketing and building your website. Katherine and Karissa are absolutely amazing, they built my website with such detail and efficiency. They took their time on zoom meetings to make sure that everything was to my liking. They are patient, extremely gifted in this field, with awesome personalities which made it fun. They did a lot of research into my field and guided me as to what my content should be. Love these ladies. ❤️
sharon whitney
April 3, 2022
I can't say enough about Karissa and her team at Damn Good Marketing. I've only been working with them for a couple of weeks, but the diligence they've shown in doing the research, letting me know where my company's website can improve and creating content and ads has been nothing short of stellar! Their experience definitely shows and I can't wait to see many benefits that working with them will bring to my business. Thank you so much!
Emeka Ofobike
August 27, 2021
Damn Good Marketing should be called Damn Amazing Marketing! Karissa's SEO strategies are off the charts, bringing in leads much earlier than expected. And not only leads, but HIGH QUALITY leads that I was looking for. Her and her team also did an amazing job with my website build making my vision truly come to life. She went above and beyond for my business and I guarantee she will do the same for anyone needing some help growing their business since that's the person she really is. It's hard to find a business who genuinely cares for your success like Damn Good Marketing. Karissa even gave me tips and tricks for social media marketing when that was something I didn't even consider. Don't waste another minute contemplating other marketing companies, I can't express how valuable and knowledgeable this company is! ⭐️⭐️⭐️⭐️⭐️